About Campbell & Company Insurance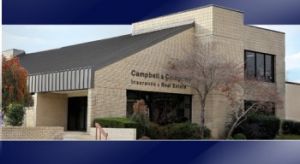 Campbell & Company is a network of independent insurance agencies providing property, casualty, life and health production to over 10,000 clients from its 8 locations across Arkansas. Since 1929, our agency has expanded to serve your neighbors and colleagues throughout the region by helping them choose the policies that best fit their insurance needs. As of 2021, Campbell & Company is now affiliated with Sunstar Insurance Group, a holding company. Sunstar Insurance Group was formed in 2012 and has agencies in multiple states, including Tennessee, Kansas, Missouri, and Arkansas.
Insuring Large and
Small Business for
Over 90 Years

Whether you run a home-based business or a growing office, Campbell & Company offers a complete range of insurance coverage to protect you and your assets. Our customers include everything from retailers and restaurants to service companies and contractors. No matter how large or small your business is, we can help make sure you have the right coverage from the top-rated insurance providers. Our specialties include property, liability, and employee health insurance plans.

As an independent agency specializing in business insurance, we can also provide ongoing advice and support to help minimize your risk as conditions change and your company grows. Business is risky enough - don't risk being underinsured. Just give us a call at 870-836-5724 today for a FREE consultation.